Welcome to the EUPD Research
"Australian Installer Award"
Welcome to the "Australian Installer Awards"! This important initiative by the  EUPD Research is all about celebrating the true heroes of the renewable energy industry – "The Installers"!
As we embark on this journey towards a greener and more sustainable future, it becomes ever more vital to acknowledge and appreciate those who are leading the charge in the downstream sector. And that's precisely what this project is all about – giving installers the spotlight they deserve!
Here's the chance to shine! Showcase your remarkable work, share your inspiring success stories, and bask in the well-deserved recognition for your invaluable contributions to the renewable energy field. We, at EUPD Research, couldn't be prouder to call countless installers our long-time collaboration partners. Their dedication and unwavering commitment to the cause have made a significant positive impact on the energy transition, with significant annual solar installations.
The "Australian Installer Awards" are a symbol of honor, a testament to strong commitment, brand recognition, impressive growth levels, and remarkable penetration throughout Australia. We applaud your resilience and pioneering spirit, and we are excited to see even greater achievements as we journey towards a more sustainable and brighter future together!
Simple Process & Strong Imapct
We invite installers to participate in this prestigious certification project by submitting their details. The evaluation process will be led by the globally leading downstream research company EUPD Research. By participating in the free-of-charge evaluation, you will have the opportunity to gain recognition and visibility among your peers, partners, and customers, enhancing your reputation and market position.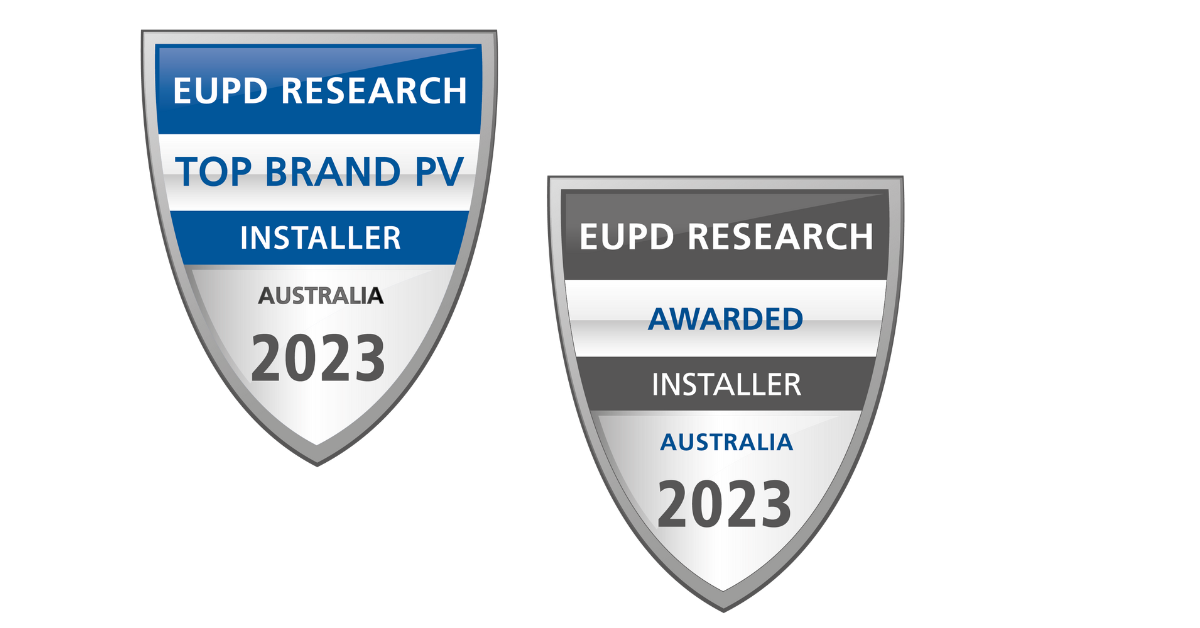 An Award with High Radiance
Winners of the "Australian Installer Awards" will receive the prestigious award at the All Energy in Melbourne, along with complimentary marketing and promotional opportunities, highlighting their achievements and leadership in the industry. This recognition will help you stand out in a competitive market and show your commitment to the energy transition.
Take Part in the Evaluation Process
Installer Awards References